All our horses are individuals and have very different personalities -  they are all unrelated but what they have in common are  their horrendous histories. They have been rescued from going for meat and have suffered very much both emotionally and physically.
The idea behind this blog series is that you can get to know the horses and follow their progress through their rehabilitation.
First up is PEGASO he has been with us a year now and what a difference a year makes - more about his progress in an bit.
Pegaso was rescued by a wonderful lady in Alicante who couldn't leave him to starve to death - he was an emaciated shadow of a horse.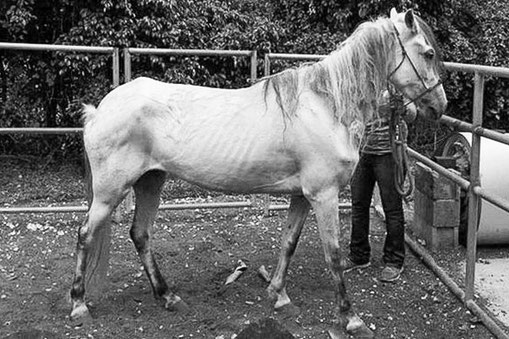 Pegaso when he was first rescued...
...and 2 years later when he arrived with us in 2017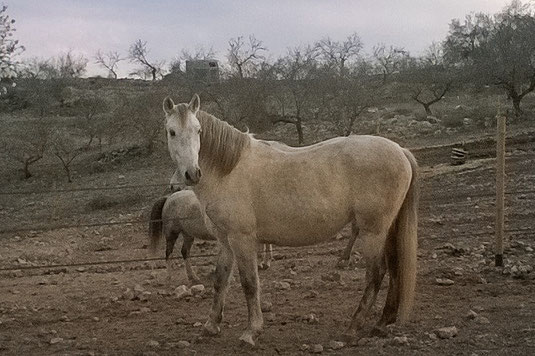 His physical transformation is incredible. Pegaso's rescuer already had several horses and multiple rescue dogs so she decided to look for a home in which he could flourish and continue his rehabilitation. In February 2017 arrived with us.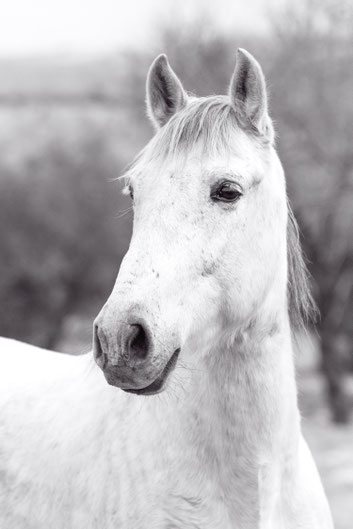 Pegaso's first year with us has been quite eventful with new horses arriving, a mule foal being born and the start of our courses in September.
The first few months with him were all about letting him settle into his new life and introduce him to Positive Reinforcement Training.
We took things slowly as it became apparent that he is an anxious chap if he feels unsure about something.
He learnt how to distinguish between the colours blue and yellow, it was a great exercise for him as he learnt that if he chose the wrong colour that there weren't any aversive consequences.
Pegaso and Tiny have developed a fascinating  relationship. 
Tiny is nearly 18 months old and Pegaso is just 9. As they have got to know each other they have become more and more playful.
We have seen this play behaviour particularly in the last 6 months.
During their first months together Pegaso wasn't interested as he was still recovering emotionally and we feel he wasn't ready.
A few more months on and look at them play!
Boys doing what they do best rearing and playing bitey games .
Pegaso has learnt to play again with Tiny - it is so heartwarming to see them  rear, run about chase each other.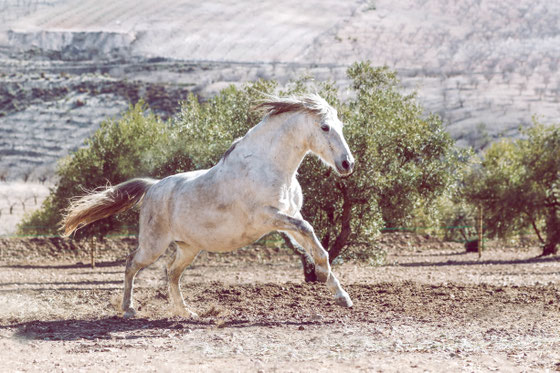 Pegaso didn't like to move and stretch when he first arrived.
He has been treated for suspected ulcers.
As the months go by he is getting fitter, stronger and more able to use his body to it's full potential naturally.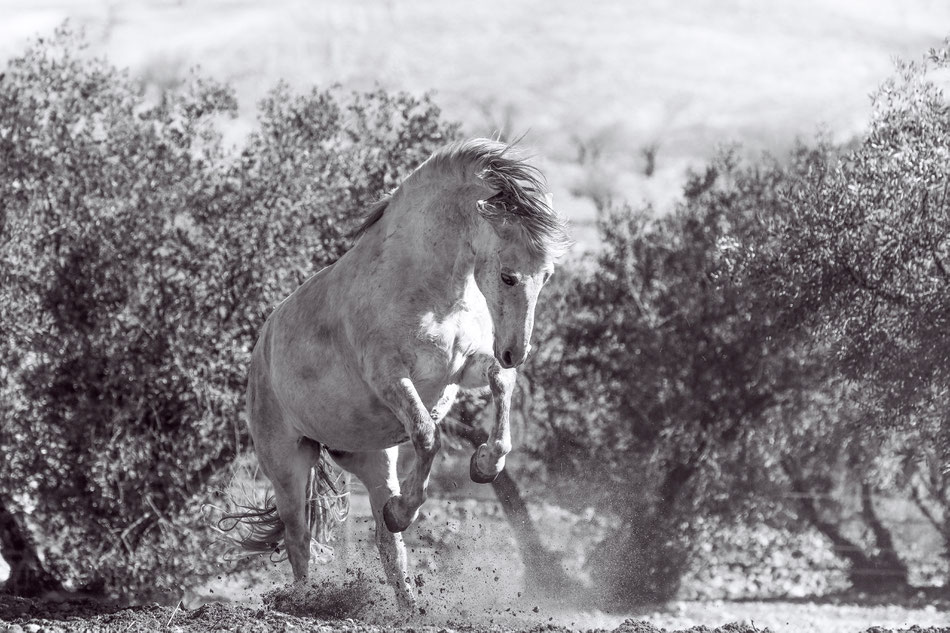 ---